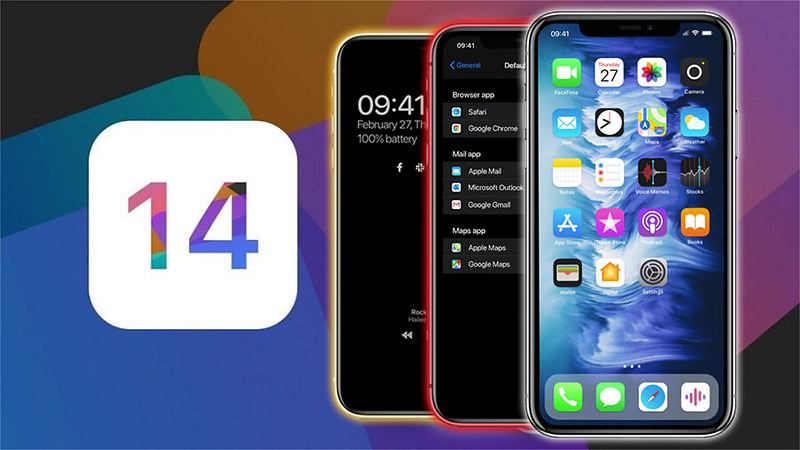 Articles discussing Apple's iOS 14 update recently dominated the news cycle in the digital marketing space. People are especially concerned about the impact the update will have on advertising performance tracking on social media platforms like Facebook.
Apple announced the introduction of new privacy features back in June of 2020. The features were to alter the way ad performance is tracked and reported forever.
After installing the iOS 14 update, app users will have to give explicit permission for Apple to collect and share data linked to their uniquely identifiable mobile device with third-party advertisers.
The first time a user opens an app, a popup will appear. The user will be asked to opt in or out of third-party data tracking. If users opt-out, their data will no longer be collected or shared.
What is Apple's IDFA?
IDFA is an abbreviation for "Identifier for Advertisers". The IDFA is randomly generated and assigned to every Apple device. Advertisers make use of Apple IDFAs to track user data and deliver targeted advertising.
The data collected can be analysed to show how a user interacted with different mobile advertising campaigns.
Should Facebook advertisers Be Worried about the iOS 14 Update?
Unfortunately, this Apple update will limit how Facebook collects and processes data from its apps installed on iOS devices, making it harder for advertisers to track conversions.
Prior to the release of the iOS 14 update, the majority of IDFAs were available to Facebook as users had to manually opt-out. Now that Facebook iOS app users will have to opt-in to share their data with advertisers, it's likely fewer IDFAs will be available. As a result, businesses' ability to utilized targeted ads will likely suffer.
When Will Advertisers Start to Notice the Impacts of the iOS 14 Update?
While Apple has delayed the release of this update several times already, it has promised it will be mandatory imminently.
How Should Advertisers Prepare?
The marketing industry is awaiting direction from Apple regarding app adaptations needed to fulfil new requirements for data tracking. That said, there are many things Facebook advertisers can start implementing today to prepare for the change.
For instance, Facebook's new domain verification feature mandates that any links in its ads are put through ownership verification checks. Domain verification is simple, but URL owners do need to place a verification code snippet onto their websites.
Facebook is committed to its stance that enhanced user privacy doesn't have to mean the end of personalized ads. The company feels that Apple's iOS 14 update takes the wrong approach; an approach that will have a damaging impact on small businesses.
Despite the introduction of the new prompts from Apple, Facebook will continue using its own prompt popups to inform users as to how its personalised ads are deployed. Those who decline to share their data with Facebook will still continue to see untargeted in-app Facebook and Instagram ads.
Facebook advertisers and businesses concerned about the impact the iOS 14 update may have on their operations can receive friendly support from Air Social's experienced digital advertising services professionals. Get in touch today and let us see how we can help you best prepare.