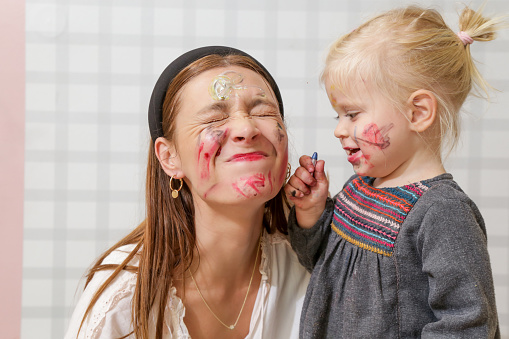 UK law stipulates that when you hire a nanny you become an employer, this puts you under certain responsibilities, one of these is to maintain payroll records. You need to submit the necessary pay-out figures to HMRC, as well as make deductions from pay.
Taxes and National Insurance
Nannies may make the suggestion that they care for their own tax and National Insurance. In nearly all cases this will not work as HMRC are very clear in categorising what types of work are viewed as employment and which are self-employment. You, as the employer are very clearly responsible. This means that you need to register by law as being an employer and make national insurance and tax payments.
The distinction is very important; when the circumstances fit into an employment situation, the Employer's National Insurance is attracted, if a person is being paid on a self-employed basis this is not the case. Hence, when an employer views a person as self-employed rather than an employee, the taxman loses out. It is clear then why HMRC are very strict on these rules.
Be careful! Both individual and employers may face a serious issue of having to reimburse HMRC and could even lose entitlement benefits if they use the wrong employment status.
There are extremely rare cases where self-employment may be allowed. One instance is a nanny who specialises in settling new-borns hence she is constantly changing jobs. If you feel you have an exceptional case, use the Employment Status Indicator tool found on the HMRC website to identify the correct status of the employment. The tool gives useful insights, operates on an anonymous basis, and helps to distinguish between employment and self-employment.
One example is that a self-employed person will normally be paid for each job they complete, however, an employee tends to get paid per hour or on a set salary.
The Employment Status Indicator tool will give a clear answer and can be found here: www.hmrc.gov.uk/calcs/esi.htm
What Should I Do If I Currently Have a Self-Employed Nanny?
You may already have a nanny that is paying their own taxes and National Insurance via Self Assessment. If the nanny works in their own home as a childminder or has an unrelated business, it is likely to be the case. It does not put your situation with the nanny in the self-employed category. It simply means that the nanny has two sources of income; one is self-employed and the other is employed. One form of guidance to keep you correct and on track with finances is the nanny tax calculator.
Your nanny may also be viewing income from previous nanny jobs as self-employed income. In the case that the employers didn't make deductions at source, the nanny would have had to declare the income on their Self-assessment (the other option would be to report the employers). The position still remains the same; each employer is required by law to deduct tax and NI from the nanny's pay.
Another few implications worth nothing are also related to employment status. Employees have a right to annual leave, pension, Statutory payments such as Maternity, Sick Pay, and Redundancy Pay, as well as a lot of protection legislation. Self-employed people are not entitled to any of these.